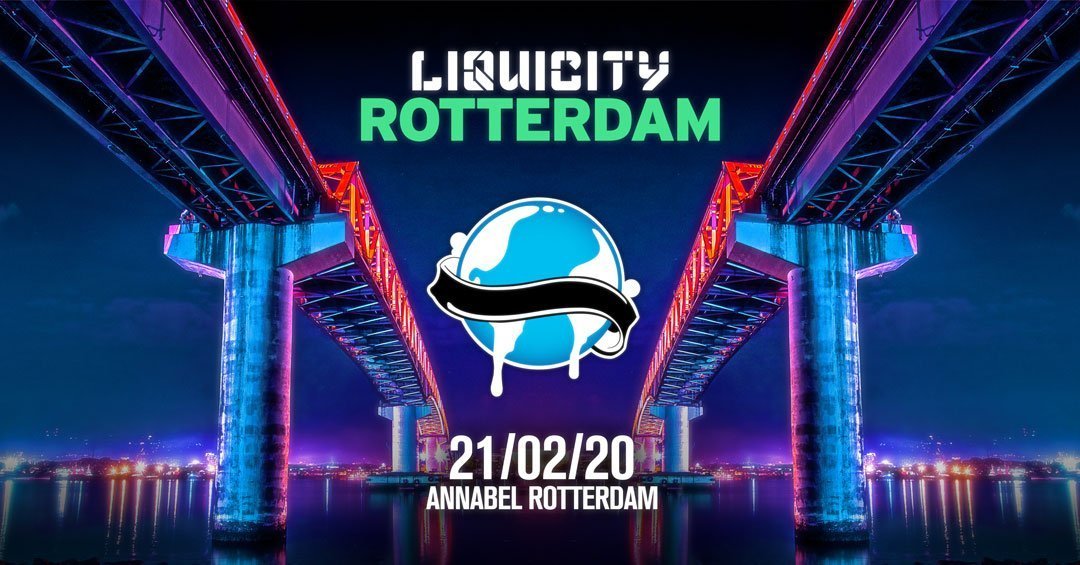 Liquicity Rotterdam 2020
Friday, February 21th, 2020
It's happening again! 

For the second time in history, the Galaxy of Dreams will touch down in Rotterdam. This time room 2 will be added for an even better experience. Liquicity Rotterdam will be the most intimate Liquicity event of the year, 100% drum & bass with a Liquicity all stars line-up.
⌔ This event is 100% sold out, no tickets at the door. Stay safe, be aware of scammers. Only buy 2nd hand tickets at Ticketswap!
Don't miss out next time, grab your Liquicity Festival 2020 tickets in advance: festival.liquicity.com
⌔ check out Liquicity Rotterdam on Woov: https://woov.com/LiquicityRotterdam
⌔ Timetable
Room1
00:00 – 01:00 Hiraeth
01:00 – 02:00 Edlan
02:00 – 03:00 NCT
03:00 – 04:00 Maduk
04:00 – 05:00 Andromedik
05:00 – 06:00 Voicians
Hosted by Mota & Fava
Room2
00:30 – 02:00 Yue
02:00 – 03:30 Sektor & Subsequent
03:30 – 04:30 Zazu
04:30 – 06:00 Halfway Crook & Hidden Circuit
⌔minimum age: 18+