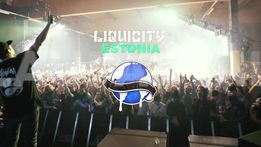 Liquicity Estonia 2019
Liquicity is heading back to Estonia! 

The Galaxy of Dreams will touch down in Kultuurikatel Tallinn on May 18th. A full night of Drum & Bass music with a Liquicity all star line up.
LINE UP:
Fox Stevenson
Maduk
Feint
L.A.O.S.
Modest Intentions
Coverk & Byte
See you there! 

—————————————————————-
Pre-sale tickets are sold out! Limited amount of 25€ tickets available at the door.
Time: 22:00 – 05:00
Age: 18+