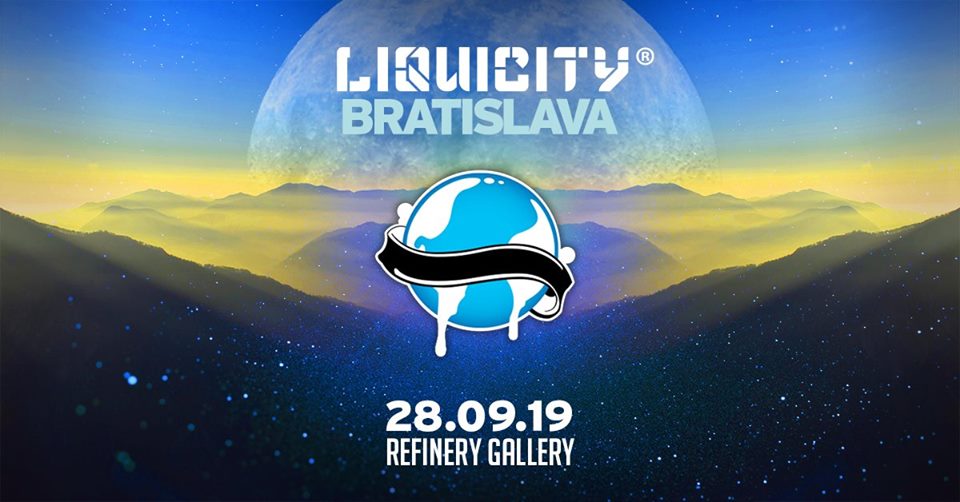 Liquicity Bratislava 2019
Saturday, September 28th, 2019
!!! SOLD OUT / VYPREDANÉ !!!
Liquicity returns to Bratislava once again!
This time the galaxy of dreams will be bigger and better. Get ready for an Wonderfull experience in the Refinery Gallery!
——
Liquicity sa opäť vracia do Bratislavy
Tentoraz však bude galaxia snov ešte väčšia a lepšia, tentoraz pod hlavičkou III TRIDENT.sk! Pripravte sa na úžasný zážitok v Refinery Gallery!
● Line-Up [a-z]●
Room 1:
ETHERWOOD – FEINT – KOVEN – LSB – MADFACE – MADUK – RAISE SPIRIT – SMOTE
Hosted by FAVA & MOTA

Room 2:
hosted by Signall_FM
INTERIA – KAVVA – LIXX – MAJKL KELSO – NOVICE – ZENTIE
——
WOW, 100% VYPREDANÉ! Liquicity Bratislava ste jednoducho úžasní. *Prosíme dajte si pozor na podvodníkov s lístkami
www.trident.sk / www.liquicity.com