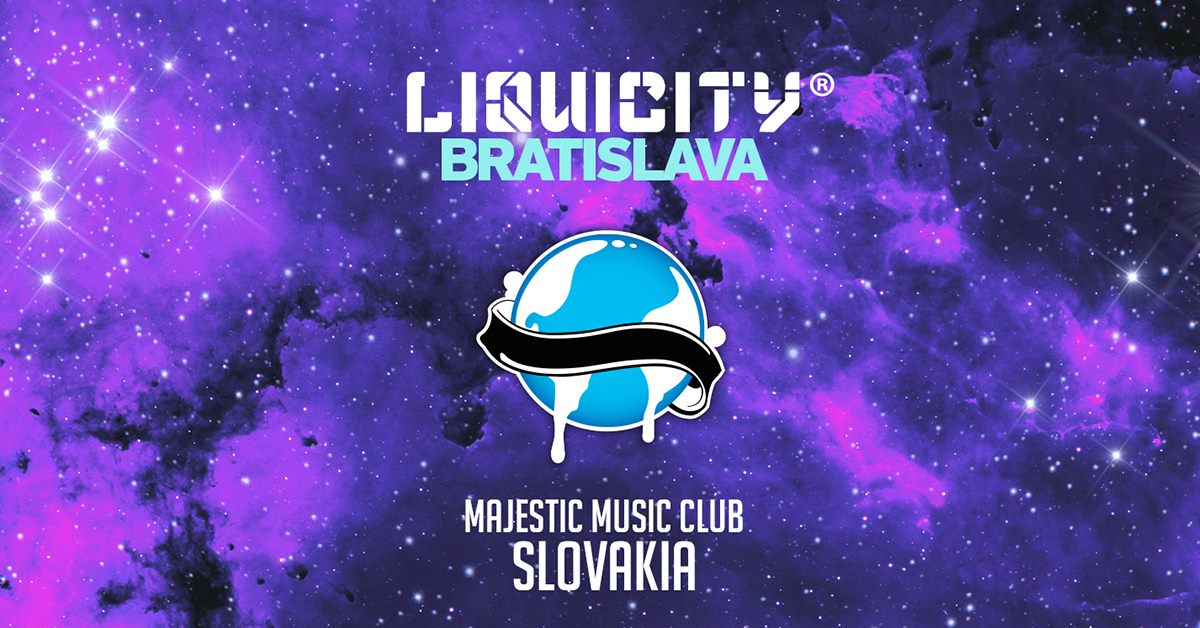 Liquicity Bratislava 2018
Friday, September 21th, 2018
Slovakia are you ready? 

Liquicity is touching down in Bratislava again! A magical night in the Majecstic music club with 100% drum & Bass.
Tickets & the full line-up will go live Tuesday August 14th at 14:00 CET.
 Tickets (Creditcard) http://smarturl.it/LIQBRA_Tickets

 Tickets (Sofort • SEPA Bankový prevod) http://smarturl.it/LIQBRA_Tickets_DE_AT
Line-up:
Hybrid Minds | Fox Stevenson | Maduk
Dossa & Locuzzed | NCT | Edlan
Ripple | Hosted by Mota & Fava
LIQUICITY opäť v Bratislave! Magická noc sa udeje v piatok 21. septembra v kluboch MMC a Hopkirk, na programe bude 100% pozitívny Drum & Bass. Info o lístkoch a celý lineup zverejníme v utorok 14. augusta. Sleduj event!
TIMETABLE
Room 1
21:00 Ripple
22:00 Edlan
23:00 NCT
00:15 Hybrid Minds
01:30 Maduk
02:45 Fox Stevenson
04:00 Dossa & Locuzzed
Room 2
22:00 Lixx
00:00 Ess b2b Neorge
02:00 Kutlo b2b Humanon
04:00 Ripple