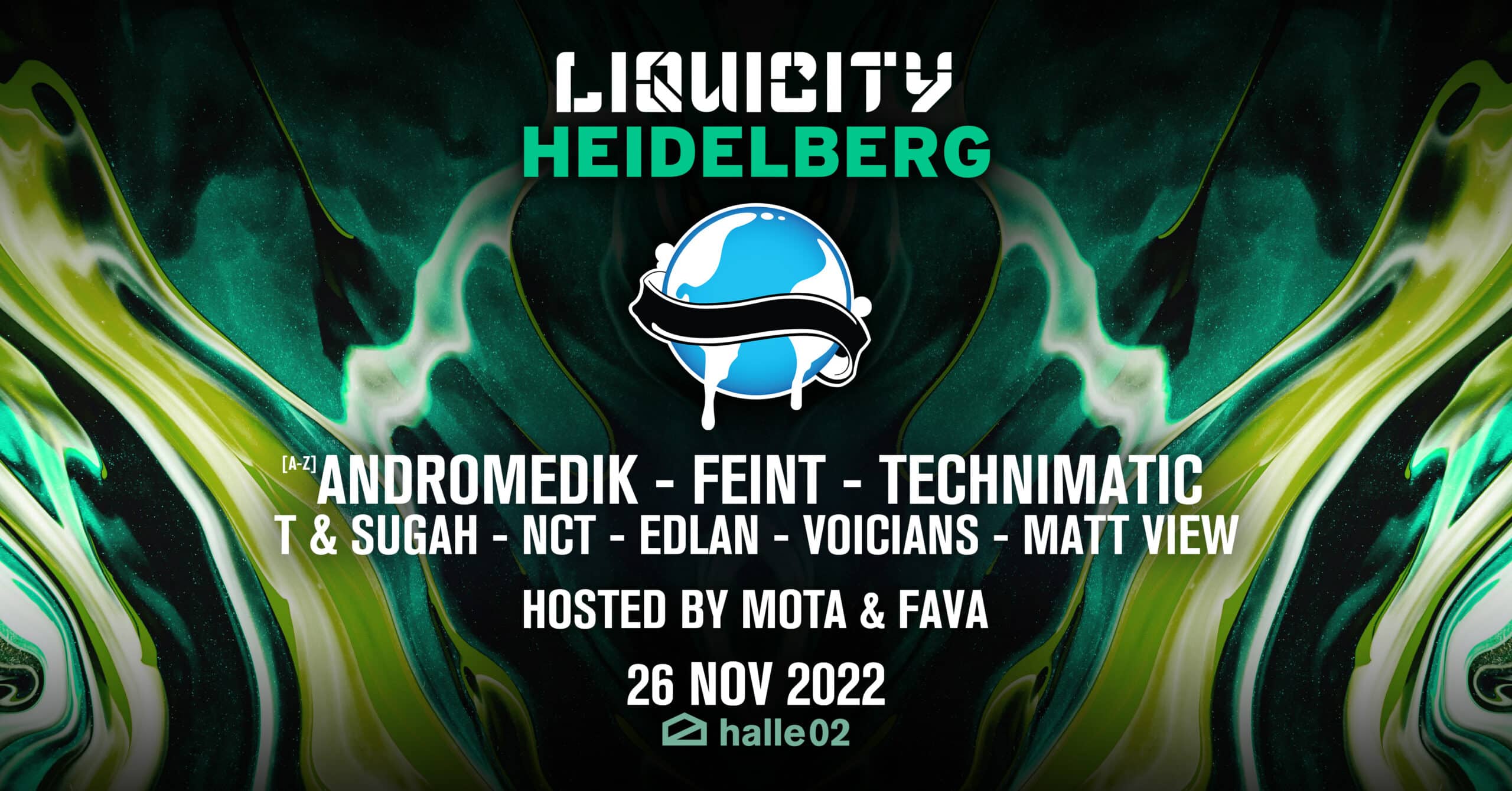 Liquicity Heidelberg 2022
Saturday, 26 November 2022
Zollhofgarten 2, 69115 Heidelberg, Germany
🎧 Line-Up:
Andromedik – Feint – Technimatic
T & Sugah – NCT – Edlan – Voicians – Matt View
Hosted by Mota & Fava
💫 Timetable:
21:00 – 22:00 Matt View
22:00 – 23:00 Edlan
23:00 – 00:00 NCT
00:00 – 01:00 Technimatic
01:00 – 02:00 Andromedik
02:00 – 03:00 Feint
03:00 – 04:00 T & Sugah
04:00 – 05:00 Voicians
⏰ Time: 21:00 – 05:00
🔞 Age: 16+ with "Muttizettel"
📍Location: halle02
Important Info
If you can't find your ticket in your inbox or spam folder, please send an email to: [email protected]
You don't need to print your ticket; we can scan it from your phone.
Timetable in the event description & as a post in the event/Facebook/Instagram.
Limited amounts of Liquicity merch will be available in the foyer. Only card/contactless payment!
This is a 16+ event. Please make sure to bring a valid ID and a "Muttizettel" when you are under 18.
Outside area "Kleine Weihnacht" opens at 17:00! Here you can enjoy a cup of mulled wine and the sounds of electronic music before the event. Entrance is free with your Liquicity ticket.
It is recommended to use public transport to get to the venue.
Cloakroom is available for 2,00€ per item. No lockers.
Doors don't close; you can enter at any time. In = in & out = out!
Music can be loud, so protect your ears. Quality earplugs are available at the merchandise stand.
Bars only accept card/contactless payments.
Tickets:

: liquicity.com/HeidelbergTickets

: t.rausgegangen.de/tickets/liquicity-1 (incl. free travel to and from the event within the area of the VRN; ca. 80-100 km around Heidelberg.
In unserer Location ist nur bargeldloses Bezahlen (EC-Karte, Kreditkarte, kontaktlos) möglich. / You can only pay with card in this location, no cash.
Diese Veranstaltung kannst du nach Registrierung kostenlos mit deinem Ersti-Bändchen besuchen: halle02.de/tickets
Sichert euch heute eure Tickets!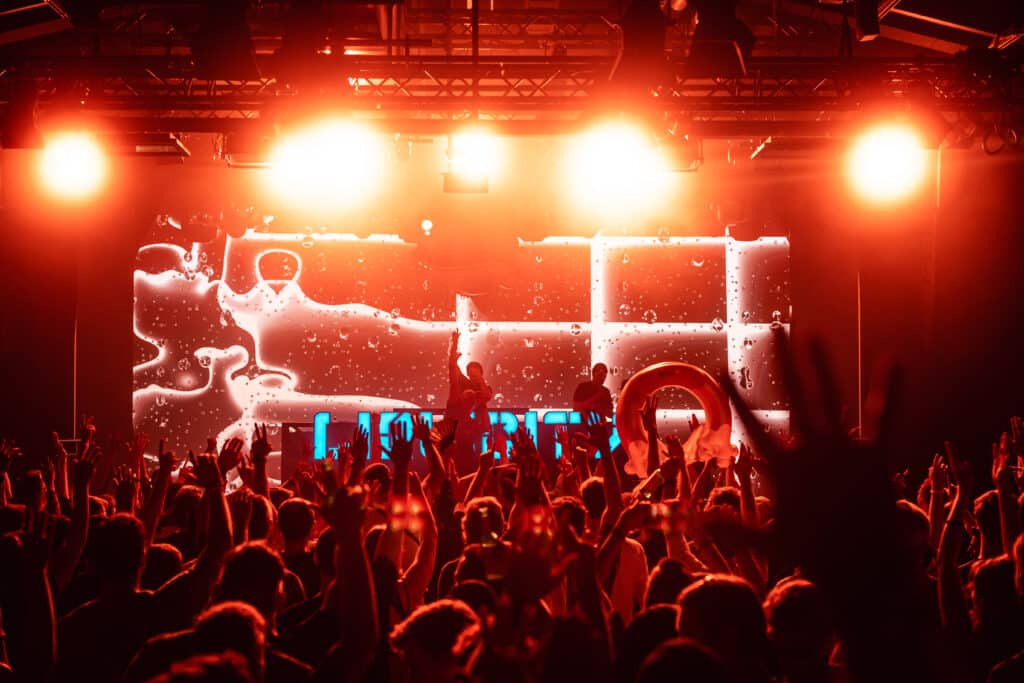 _______________________________
🇩🇪 Hey Heidelberg, Liquicity kommt endlich wieder in eure schöne Stadt
Am 26. November ist es so weit und ihr könnt wieder mit der besten Community der Galaxie zur Musik die uns alle verbindet tanzen. Bereitet euch jetzt schonmal vor auf ein riesiges Abenteuer in der halle02.
Heidelberg's No.1 Location voll gepackt mit vielen Talenten der liquid drum&bass Szene, guten Freunden & guten Vibes 🔥
See you on the dancefloor!
Liquicity
---
🇬🇧 Hey Heidelberg, Liquicity is finally returning to your beautiful city 😍
Hey Heidelberg, Liquicity is finally returning to your beautiful city 😍
On 26th of November it's time again for you to dance with the best community in the world to the music that unites us. Get ready for a huge adventure at halle02. Heidelberg's No. 1 Location fully packed with many talents of the liquid drum&bass scene, good friends & good vibes 🔥
See you on the dancefloor!
❤️ Liquicity