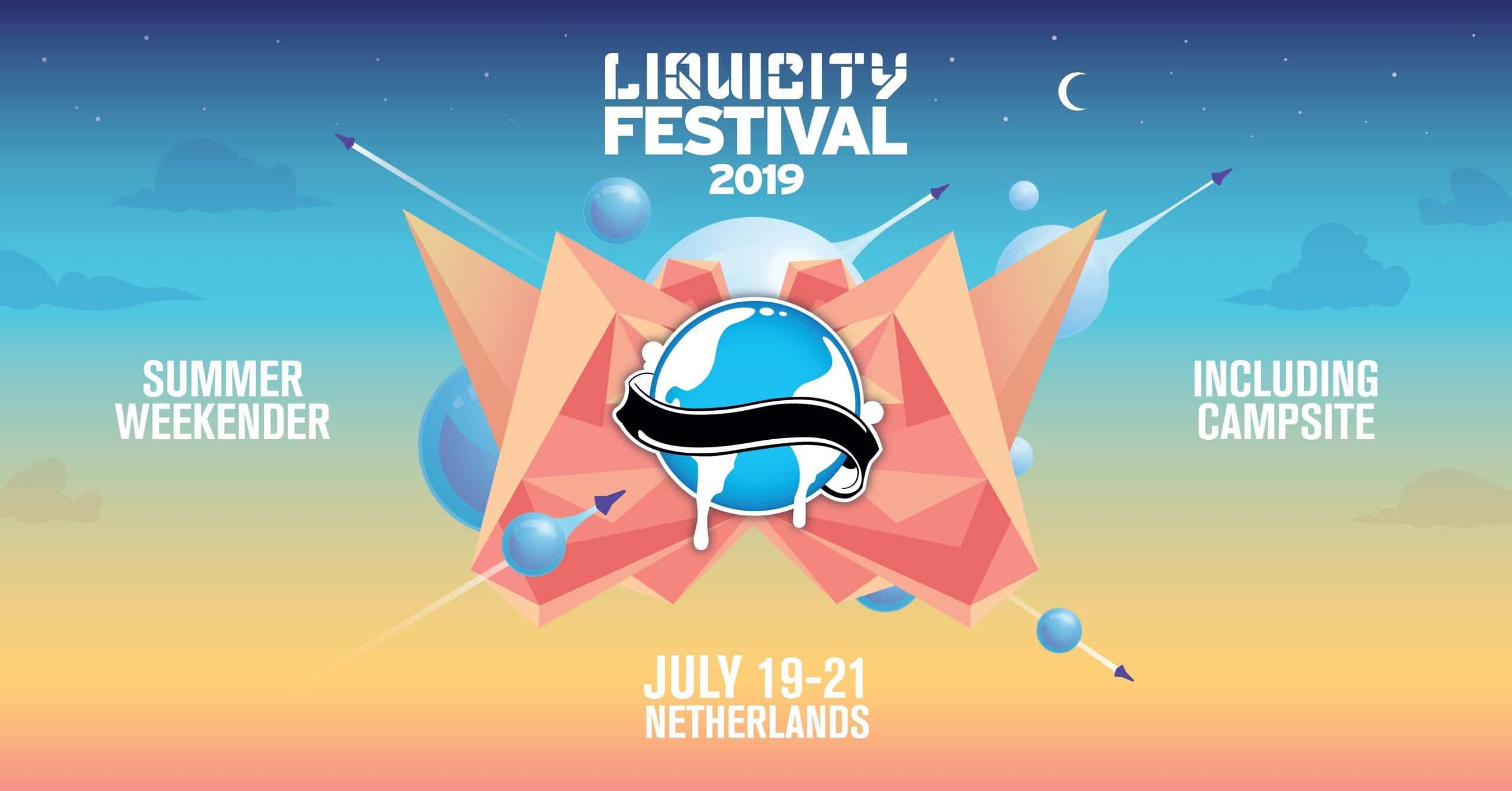 Liquicity Festival 2019
Liquicity Festival returns for the 5th edition! The beautiful 'Geestmerambacht' will once again be transformed into the Galaxy of Dreams
⌔ Final Tickets: festival.liquicity.com/tickets
⌔ Opening hours: https://festival.liquicity.com/opening-hours/
⌔ Accommodation packages: festival.liquicity.com/accommodation
⌔ Travel: festival.liquicity.com/travel
⌔ Questions, carpooling and meet solo attendees: https://www.facebook.com/groups/1877301049217932/
⌔ Minimum age: 18+
⌔ Stay up to date with the Liquicity App: https://www.liquicity.com/app/
⌔ Correct address: Wagenweg 16 Oudkarspel (Facebook sometimes changes the location at random)
Celebrate Drum & Bass music with the most positive minded community on the planet! An intimate full weekend festival experience with campsite included directly next to the festival. Three big stages, multiple mini stages, delicious food, mini games, activities, visitors from over 50 countries, hot tubs, silent disco, volleybal fields, a 'Giants Stride' and much much more.The tickets are going way faster than in 2017&2018, however the capacity will remain the same. Grab yours in time to avoid disappointment.
line up:
PENDULUM (DJ set) ✮ ANDY C

APHRODITE ✮ DANNY BYRD ✮ DILLINJA ✮ DIMENSION ✮
FEINT ✮ FOX STEVENSON ✮ FRED V ✮ FRICTION ✮ GRAFIX ✮ HYBRID MINDS ✮ KOVE ✮ KOVEN ✮ LOGISTICS ✮ LTJ BUKEM ✮ MADUK ✮ MUZZY ✮ NU:LOGIC ✮ S.P.Y ✮ SHOCKONE ✮
SMOOTH ✮ SPECTRASOUL ✮ TECHNIMATIC

BOXPLOT ✮ CHAMPION ✮ DEXCELL ✮ DOCUMENT ONE ✮
DUALISTIC ✮ DJAH ✮ ELECTROSOUL SYSTEM ✮ FLITE ✮ FLOWIDUS ✮ HUGH HARDIE ✮ INJA ✮ KEENO ✮ KRAKOTA ✮ L PLUS ✮ LEVELA ✮ LEXURUS ✮ MAKOTO ✮ MONRROE ✮ NCT ✮ PHASE ✮ POLYGON ✮ RAISE SPIRIT ✮ RAMESES B ✮ RIYA ✮ T & SUGAH ✮ TELOMIC ✮ THE OUTSIDERS ✮ URBANDAWN ✮ VOICIANS ✮ WHINEY

APERIO ✮ DUSTKEY ✮ HIRAETH ✮ HUMANATURE ✮ LARIGOLD ✮ LENIZ ✮ LOW:R ✮ NEXUS & TIGHT ✮ PAUL T & EDWARD OBERON ✮ SEKTOR & SUBSEQUENT.

BEN VERSE ✮ DEGS ✮ FAVA ✮ LINGUISTICS ✮ GQ ✮ MOTA ✮ SIEGE ✮ TONN PIPER
Aftermovie 2018: https://youtu.be/rOg7KFW8q6s
 3 full festival days

 Free campsite access included in all festival entry tickets

 Biggest Liquicity Line up ever

 Intimate vibes! Liquicity Festival is a festival with a limited amount of visitors and a campsite directly next to the festival site, no getting lost in endless seas of people.

 Cashless card system, no more lost tokens

 Campsite with 24hr shop and hot showers

 Nebula stage is back, expect special and b2b sets

 Shuttlebus stops at campsite entrance

 You can also top up your LIQ balance via the Liquicity App online during the event

 Recycled 'hardcup' system for both cups and bottles at the bar, no more plastic waste!

 Giant's Stride with lasers

 Free Hottubs

 Ballpit mini stage

 Silent Disco during all three nights!

 Trashbags will be handed out at the campsite entrance, let's keep the festival clean together.

 Plenty of dry/shade spaces

 Bigger game hall with cinema inside

 New merchandise

 Bar on the campsite with both draft beer and cooled sixpacks

 Campsite closes on Monday 14:00, so no rush.

 Volleybal fields return

 More Campsite games

 Many, many, many more upgrades and surprises still to come!
See you in the Galaxy of Dreams!
Liquicity